Help us to create a sustainable advancement in Health, Nutrition, Agriculture Based Livelihoods and Education for 61000 tribal people and 164 villages in the Kalvarayan Hills, India.
First of all. Who we are ?
We are a group of volunteers that have founded the Association "Please Sound – Rights for all NPO" in Macerata, Italy. Who is writing is me, Giuseppina Mogetta, PleaseSound's President.
Our main aim is to promote the social solidarity, to defend the inalienable human rights and to foster the international cooperation. Please Sound works together with indian charities to carry out its activities on the territory of India.
After the latest Central Italy's earthquakes, where we are, many  benefactors have interrupted their economical support and and we risk to terminate an huge project started 3 months ago that will try to solve health, education, livelihood and gender issues of 61000 people divided in 164 tribal villages located within Kalvarayan Hills, Tamil Nadu, India.
Earthquakes have been a serious problem here in Italy, we have lived this tragic situation and we are still living the consequences. However, we can not leave the Kalvarayan Hills' tribal community alone. We would like to find and try every method to continue our charity work in that side of the world. This is the main reason that pushed us to start our first crowdfunding campaign.
For this humanitarian project we are collaborating with a local indian charity organization. They has been working  in tribal context for more than two decades and it is striving to bring sustainable model addressing standard and quality of life of poor and vulnerable communities. They got all our trust and till now, we are succeeding in our goals.
THE PROJECT:  Sustainable Tribal Advancement in Health, Nutrition, Agriculture Based Livelihoods and Education
Kalvarayan Hills is a mountainous area of the Tamil Nadu, an indian region. Tribe population is predominant in the area where we are working, it is around the 94% of the entire population there. Tribal people who live in that area is called "Malayalis".
Our project will take three years of time and, through this fundraising, we will work constantly there, on the field, close to that wonderful community. We will try to remove all the community problems that we have detected. Moreover we will support them to find their way, teaching the "know how" and creating the right conditions for letting them to be capable to grow and flourish autonomously.
For understanding, concretely, how we will do that, please download the PDF with all the entire project details. The link is at the end of this campaign description.
I. HEALTH ISSUES
---
⦁Maternal Mortality Ratio( MMR) is 2.9  per 1000 people which is 4 times the district average.
⦁Still Birth Rate is 17.9% and Low birth weight is 20% .
⦁Anaemia is 30.9 % for Pregnant mothers and 53 % for adolescent girls.
The above issues are due to the poor infrastructure namely lack of transportation where only 85 out of 164 habitations are connected with roads and bus facilities which influences people access to health services. The existing facilities in PHCs can only undertake normal deliveries, and for critical cases are referred to hospitals in Kallakurichi, Salem etc, which is about 2 hrs journey.
II. EDUCATION ISSUES
---
⦁School dropout which is 25% against the district average of 17.95%.
⦁Net Enrolment rate is 82.95% against the district average 99 %
⦁Completion rate is 55% against the district average 56.44%
⦁Literacy rate is 24 % against the district average 72% and there is gender gap too.
The above issues are due to migration and low accessibility and hostel facilities, both boys and girls are stop their education after upper primary ( V standard to VIII Standard).  The teacher absenteeism, Migratory pattern among parents, quality education, limited community ownership towards formal education system and girl children drop out and irregularity is major issue in the hill area.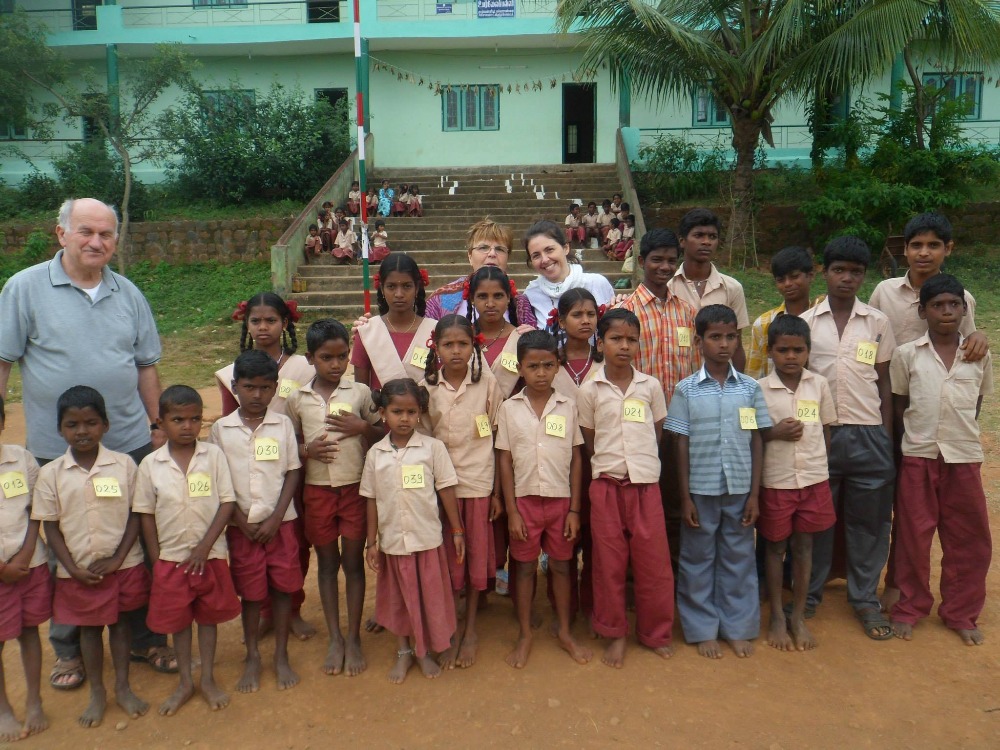 III. LIVELIHOODS ISSUES
---
⦁More than 80 % of areas cultivated under rainfed farming and 87.8% are constituted by small and marginal farmers.
⦁Around 50 % of landholdings do not have proper title deed.
⦁Exploitative interest rates by Money lenders and Middle man eludes better price of the products produced by the farmers.
⦁Due to water and Fodder scarcity, managing livestock is vulnerable
The above issues are due to transportation costs, Tapioca which is predominantly grown gets lesser price. There are no Institutional mechanisms to sell the Agricultural /Horticulture commodity in the market directly.
IV. GENDER ISSUES
---
⦁Early marriages despite laws.
⦁Occupational hazards
⦁Domestic Violence due to consumption of Alcohol by male.
⦁More widows.
The above issues are due to lack of awareness among the women about their rights and their privileges. Social customs make them vulnerable namely early child marriage. Exploitative system at work front leads to physical and social abuse. Alcoholism among the men leaves women vulnerable to domestic violence.
---
There is so much to say about this project and if you need more information about how, concretely, we want fight the problems above or about the budget we strongly invite you to download and read the entire project.
LINKS
Please, donate and share this page along to your family, friends, coworkers and community members. Our dream will continue to be possible only if Christmas will be Christmas for everybody.
Thank you very much. An huge virtual hug to you all.